Press & Awards
In March 2021, Anu became a formal mentor at the Nexus Incubator, a collaboration between the American Embassy, New Delhi and ACIR to showcase the best of American and Indian Entrepreneurship, Innovation and Technology Commercialization. https://www.startupnexus.in/mentors.html

She was invited as a thought leader and speaker on Gender Equality at the joint program by UN Women and Amfori (business social compliance initiative body) in January 2021, where she shared her insights and experiences on the UN's Women's Empowerment Principles with respect to the fashion industry.
In November 2020, our Company won the 'Community Choice Award' for manufacturing trendy, innovative and sustainably produced face masks in the MIT Pandemic Response CoLab. This challenge was organized by the Center for Collective Intelligence at the Massachusetts Institute of Technology. Please refer to our coverage in
MIT News
.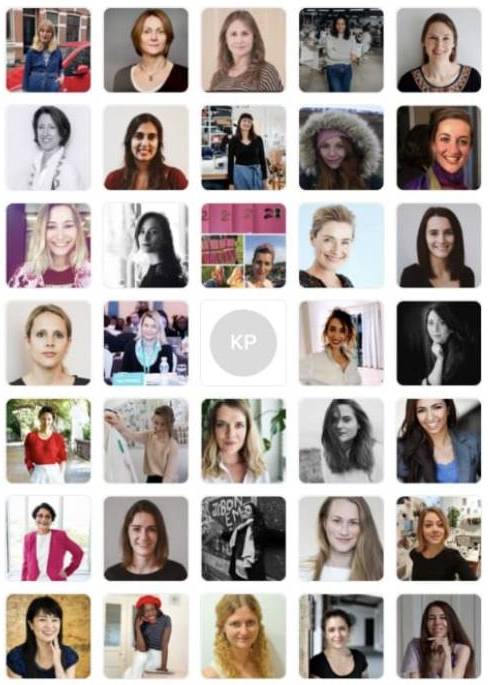 Through her entrepreneurial vision, our MD, Anu has made a global impact on the business of fashion and style. In November 2020, Anu was selected for the UN Women's Industry Disruptor Bootcamp jointly organized by the UN Women, H&M, Tchibo, Bonprix, and the DO School of Europe.
In February 2020, Anu was invited to speak on consumer trends and sustainability in fashion, retail, and supply chains at the 10th annual MIT Asia Business Conference in Cambridge, USA.  She was the only speaker invited from India and the only woman speaker on her panel where she spoke alongside unicorn startup founders. The Career Development Office at MIT's Sloan School of Management hosted eight 'Coffee Chats' with her, where she offered mentorship and industry expertise to Sloan MBA students building startups at the intersection of technology and fashion and lifestyle businesses.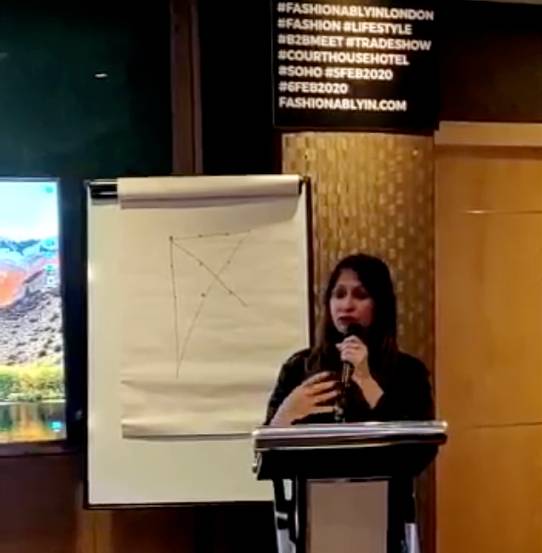 In January 2020, she spoke on sustainability in fashion and supply chains at the CIFF (Copenhagen International Fashion Fair) in Denmark, and in February 2020 she spoke on fashion entrepreneurship at the Fashionablyin fashion trade fair in London. 
In 2019, Anu spoke at the Udyam Samaagam – Women National Seminar organized by the Government of India (Ministry of Micro, Small and Medium Enterprises) on fostering entrepreneurship amongst women and youth. Additionally, she was the Chief Guest and Speaker at the event jointly organized by the Entrepreneurship Development Institute of India and Walmart's Women Economic Empowerment Initiative.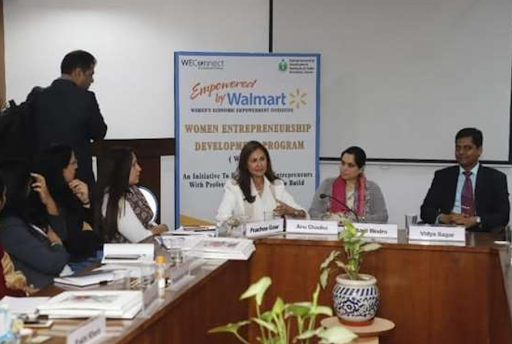 She became an Official Influencer – Textiles at Womennator 2019, the world's first Virtual Incubator for Women under the Udyam Sakhi Initiative of the Ministry of Small, Micro and Medium Enterprises of the Government of India and UN Women.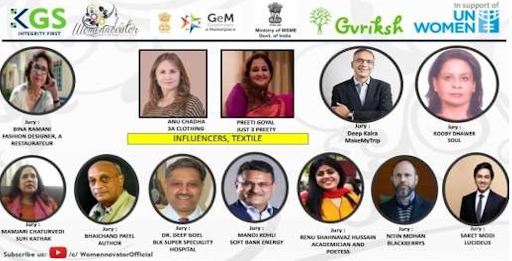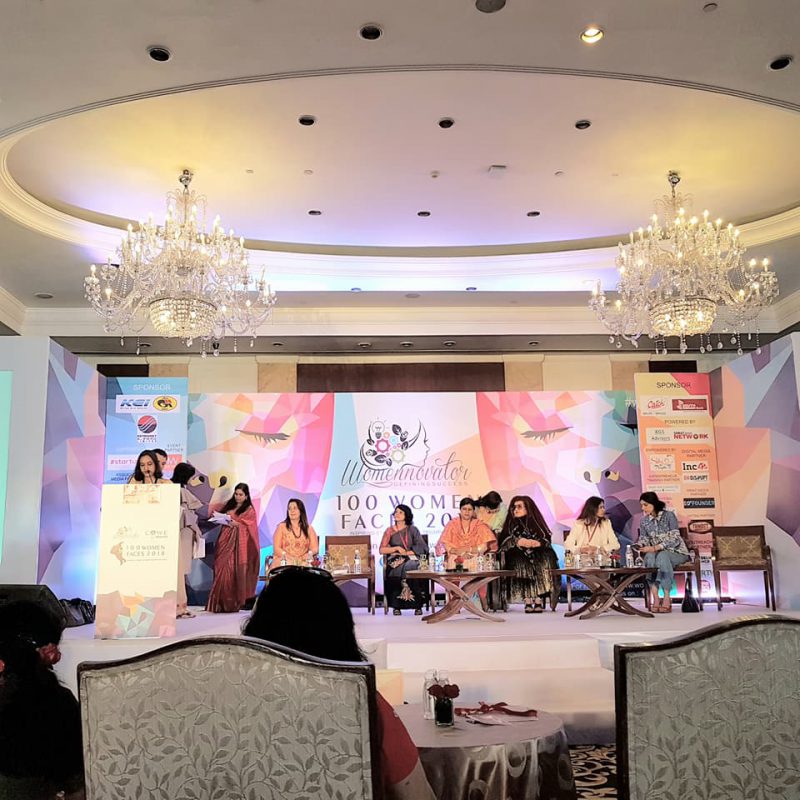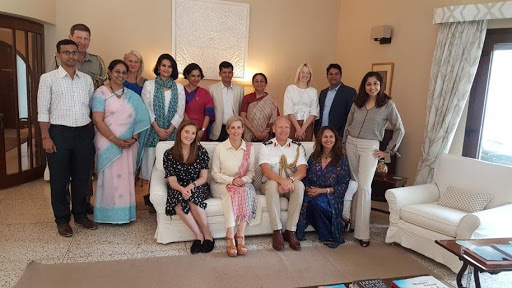 In May 2019, Anu was invited for an intimate gathering by the Countess of Wessex, Sophie (daughter in law of Queen Elizabeth) to celebrate 'Remarkable Indian Women.'
She received the Women Entrepreneurial Excellence Award at the International Conference on Leadership and Entrepreneurship, 2018 bestowed by the Vice Chancellor of Amity University, India.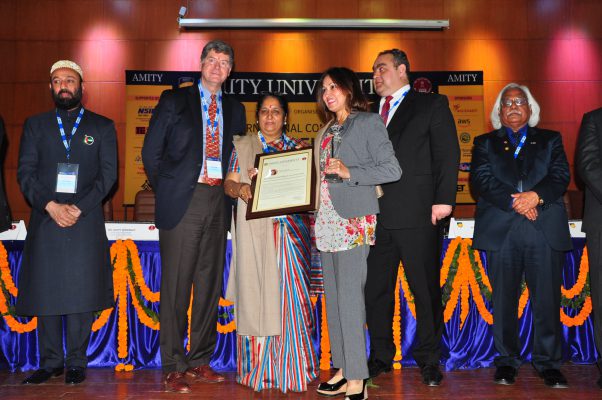 In 2017, Anu was invited to speak at the 13th World Islamic Economic Forum (WIEF) in Malaysia, opened by the Prime Minister of Malaysia, and spoke on Disruptive Change – Fostering Entrepreneurship and Leadership Amongst Women in front of 4,000 delegates from 44 countries.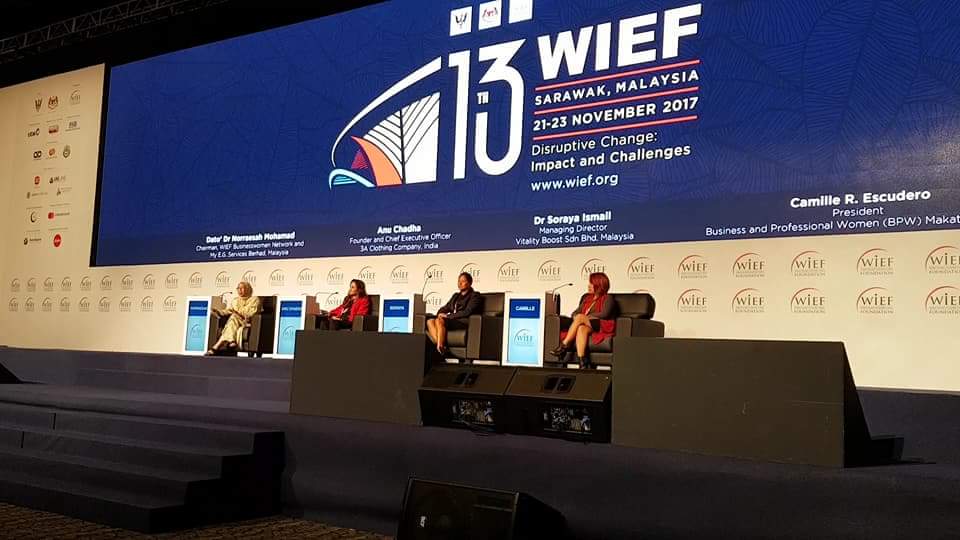 Anu was the winner of the International Women's Entrepreneurial Challenge (IWEC) Business Award 2016 from India, held in Brussels. IWEC is a global business network for successful women business owners sponsored by the U.S. Department of State, Barcelona Chamber of Commerce, Chamber of Commerce Manhattan (NY) and FICCI (India).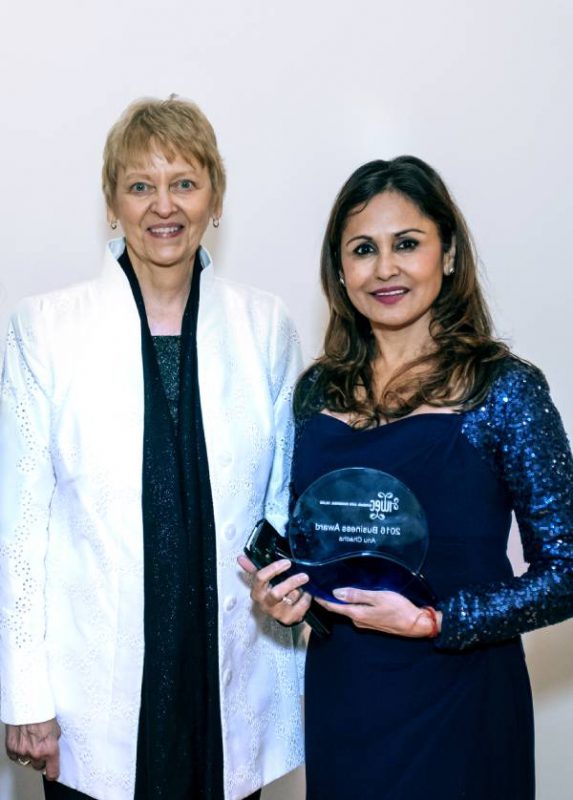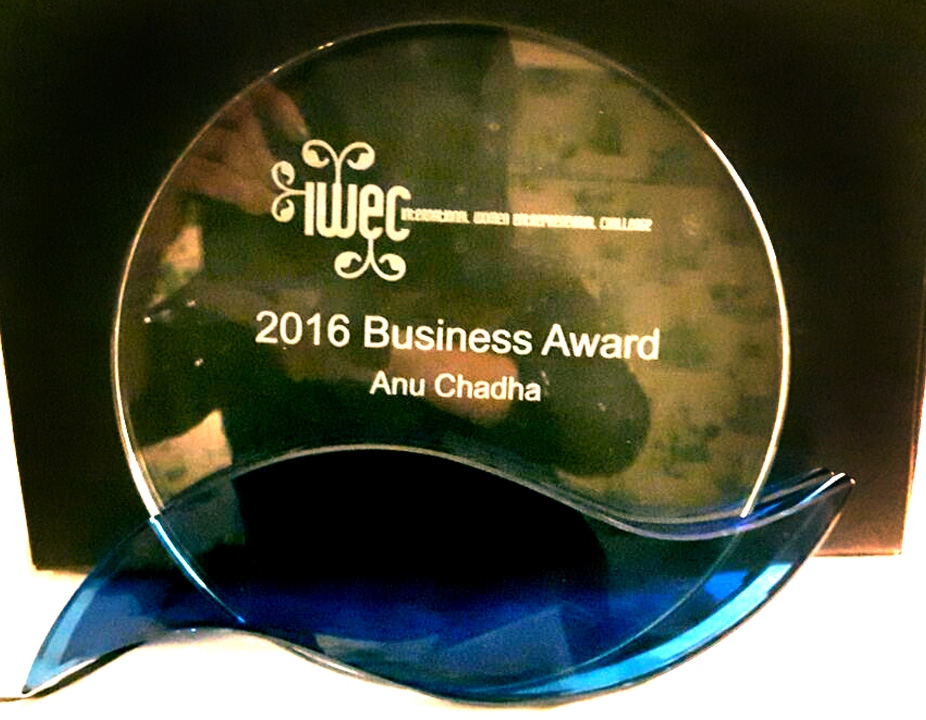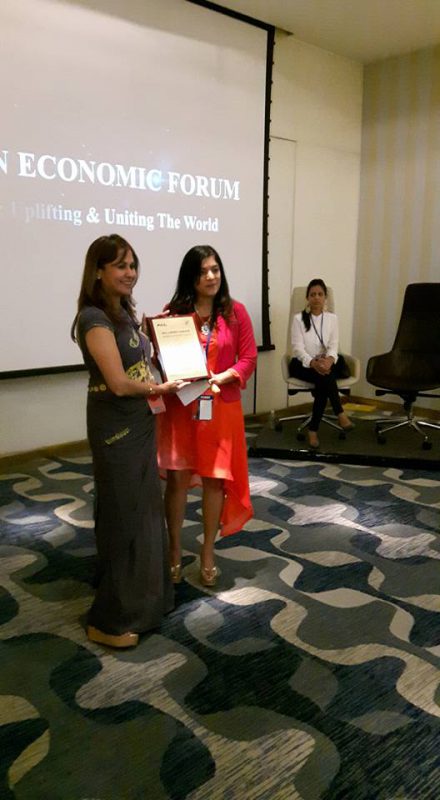 She was awarded the 'Entrepreneurship Icon' award by the Women Economic Forum, 2016 in New Delhi.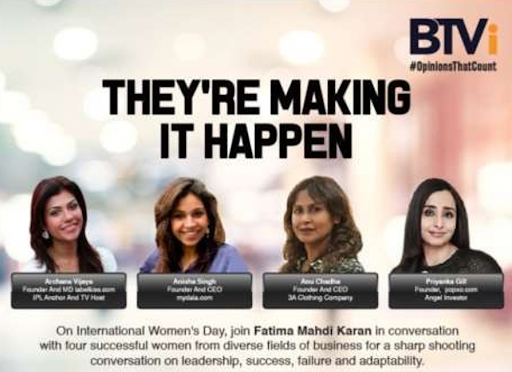 Anu is a featured panelist on business channels, such as Bloomberg Television, national channels, such as Anjan TV and OTT channels, such as The Industry Show – Los Angeles where she has shared in-depth about her journey.
In 2016, 3A Clothing became a registered vendor to Walmart and a part of their competitive Woman Owned Business program. Her Company generated record sales of fashion wear at Walmart, where 75% of the shipments sold out within 20 days on average.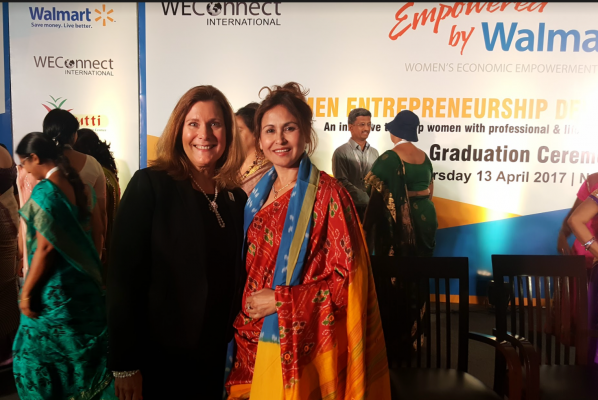 Anu has been invited to deliver guest lectures at prestigious fashion and business universities, such as the KEA – Copenhagen School of Design and Technology in Denmark, and she regularly mentors women entrepreneurs from the fashion and lifestyle industry.